Curious arm is a low-cost, easy to build, Arduino compatible DIY robotic arm with 4 servo motors. It is a great kit for learning Robotics, Electronics, Programming and much more with a lot of fun.
4 High quality SG90 servo motors are used to provide 4 degree of freedom to the robotic arm. Complete instruction guide is provided with the kit to assemble the robotic arm.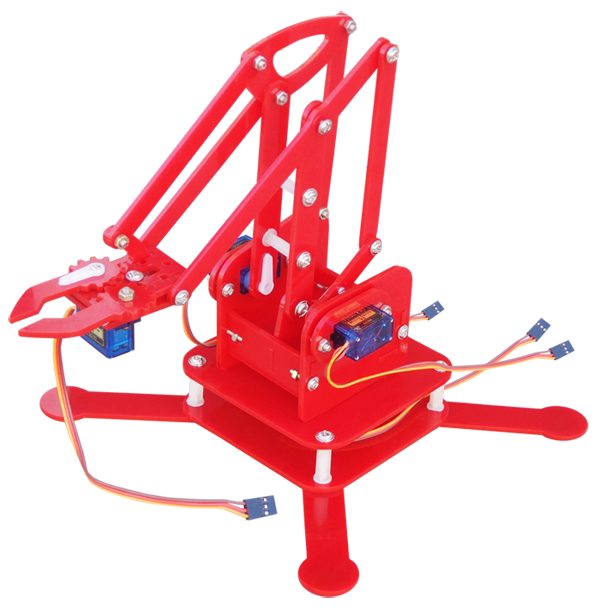 You can use one of the following method to control the CURIOUS ARM
Use 4 Potentiometer and Arduino.
Use 2 Joystick and Arduino.
Use Curious Arm, Arduino and PC software.
Use Bluetooth module and Arduino and android app.
Use Raspberry Pi or othe IoT Board.
Contact us for bulk orders