Science & Fun experiment Kit
The kit includes Zinc and copper plates, Digital clock with crocodile clips, wire, LEDs and complete instruction manual to make your own lemon/potato/fruit clock or battery.
Did you ever think that you could use a vegetable as a battery?
Yes, By adding some metal to a potato or Lemon, you can make a battery/Clock.
How to make a Lemon Battery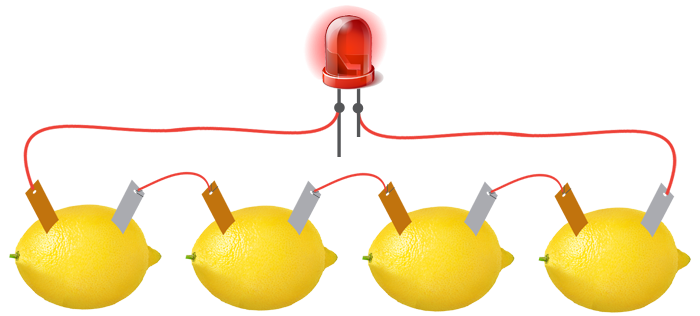 Potato Lemon Battery Video