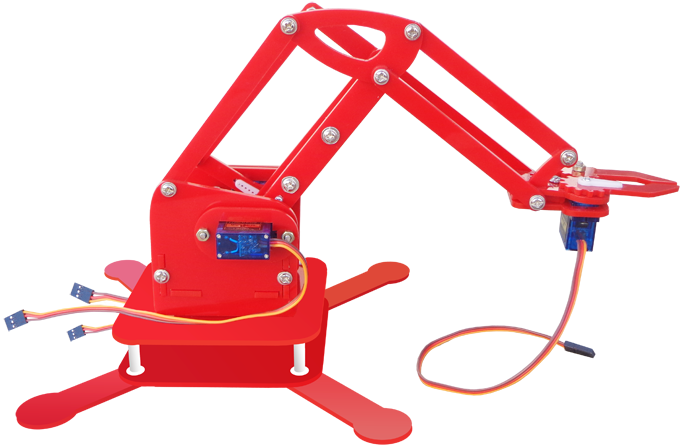 Compact size robotic arm with 4 SG90 Servo
Curious robotic arm is a compact size, arduino compatible, low cost robotic arm with 4 SG90 servo. You can control it using potentiometer, joystick, smartphone, gesture or any other control method suitable for servo movements.
World's first desktop size robotic arm with DC motors
MY ARM uses 4 DC motors, so you can control it directly with 4 DTDP switches and 3-9V battery. It does not require to add any IoT board or other micro-controller. Its very easy to control and operate this beautiful robotic arm.
You also have the additional option to extend its capability to program it by adding any motor driver (L293 or L298) with Ardino.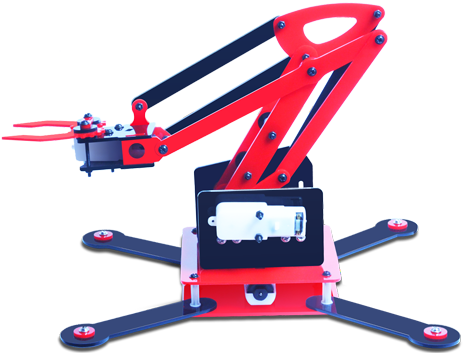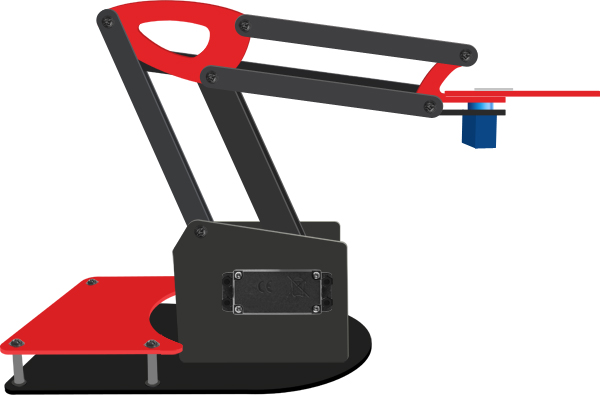 Big size robotic arm with 3 Futaba-3003 and 1 SG90 Servo
Servo robotic arm is a full size robotic arm with 4 servo motors. Its fully compatible with Ardino or other IoT boards. There are a lot of control options to control and operate this robotic arm. Futaba 3003 servo are big size high torque servos for perfect functioning of big robotic arm and SG90 servo is used for gripper section.